We all love a good slice of bread. A bun, panini or a pizza. But where do you find a tasty and healthy one without any additives? Soon in your own oven at home ;). Join a workshop and I will teach you how to bake bread from scratch.
You can join a basic workshop without any bread baking experience; everyone can learn how to bake.
We will meet at my little workshop bread bakery in the campo of Alhaurín el Grande (just 25 minutes from Málaga and 30 from Fuengirola). The workshops are in English, Dutch or bilingual. You will be with 3-4 fellow bakers, respecting 1,5 mtr distance and there will be plenty of time to ask questions.
BASIC ARTISAN BREAD WORKSHOP
Baking bread is not very complicated when you know what you are doing. All you need is flour, sourdough or yeast, salt and water. We will use ecological local ingredients of the best quality, the basics of a tasty bread. I will introduce you to the different types of flours from this region and will show you all kinds of grindings. The basic workshop includes kneading techniques. In the afternoon you will walk out the door with your own luscious smelling bread under your arm!
Price: € 49,- (including bread tasting and your baked bread)
PERFECT PIZZA WORKSHOP
Everyone can learn how to bake a perfect pizza at home. I will introduce you to the different types of flours and the best ingredients to make your perfect pizza. If you baked pizzas before, but want to improve your skills or succes rate, this workshop is just what you need. Around lunchtime, your pizza comes out of the hot stone oven. Que rica! We will eat our freshly baked pizza among fellow bakers.
Price: € 39,- (including pizza and goodybag)
SOURDOUGH WORKSHOP
You have to have basic bread baking experience to attend this workshop. Otherwise you will loose track of all baking tips …
We will dive into the world of baking sourdough bread. We will talk about the benefits for your health. How to make a starter from scratch. And how to strengthen your dough. What are the do's and don'ts? Sour or not sour? Around lunchtime we will have an artisan bread tasting with different types of sourdough bread. So you will see, smell and taste the different local cereals that are processed in the loaves. After this sourdough workshop you will take home your sourdough dough in a banneton to bake in your own oven at home. Also you will get a jar with fresh sourdough or some dried flakes from my sourdough starter to revive. So soon you can bake your own sourdough bread at home :).
Price: € 59,- (including bread tasting, banneton and starter)
GLUTENFREE BAKING WORKSHOP
You don´t need any bread baking experience to attend this workshop. If you suffer from celiac disease, you best not attent (because of possible gluten contamination in my workshop bakery).
We will explore baking various glutenfree breads without any additives. Just organic pseudo grains and a lot of TLC. We will talk about the benefits for your health. How to make glutenfree loafs from scratch. And how to vary with the dough. What are the do's and don'ts? Around lunchtime we will have an artisan glutenfree bread tasting with different types of yummy glutenfree home baked bread. So you will see, smell and taste the different local cereals that are processed in the loaves. After this glutenfree workshop you will take home your glutenfree baked bread in a blue steel baling tin to bake more glutenfree breads in your own oven at home :).
Price: € 69,- (including glutenfree bread tasting and special blue steel bread tin)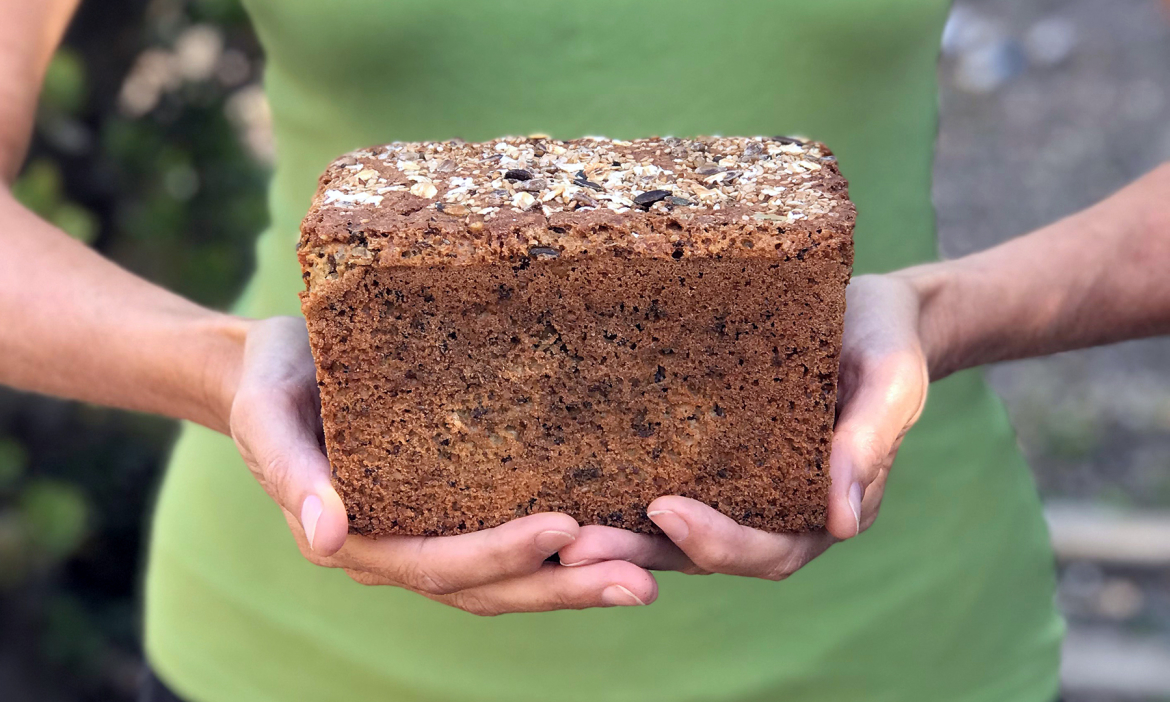 SPRING DATES 2021 – 4 px max
BASIC ARTISAN: Sunday´s 10-14u
April 11th (FULL)
May 2nd
May 30th
ADVANCED SOURDOUGH: Sunday´s 10-14u
April 18th
May 16th
GLUTENFREE: Sunday´s 10-14u
April 25th (2 seats left)
May 23rd
For more information and to book your seat, send me an e-mail: meel@marijebaktbrood.nl or Whatsapp 0034 635578776